Deal

Culinairy 4 course menu

€39.00
at Restaurant Cavalieri you can now use a fantastic 4-course menu. You can taste tasty dishes and authentic Italian cooking.
In this modern furnished restaurant you can expect extremely good service and you can use the most beautiful (Italian) wines.
If you don't have time to go to Rome, this restaurant is a very good alternative!
Especially for DiningCity guests, the chef shows his best side with a culinairy 4 course menu for only €39.00.
Reserve a table
Reserve a table
Reservable till 29 February 2020
Not in combination with other offers
The price of the deal is per person
Reserve for free and pay in the restaurant
Only valid for online reservations through www.diningcity.be
What people say of Restaurant Cavalieri
Write a review
---
"zalig genieten "
een etentje om te genieten
andrea van haelst
at Yesterday
Verified
---
"Fijn eten vergezelt met zalige wijn en professionele charmante bediening. "
Verfijnd eten met super mooi kader. En professionele bediening. Wij komen zeker terug en hopelijk is Benny vermeerbergen er dan bij.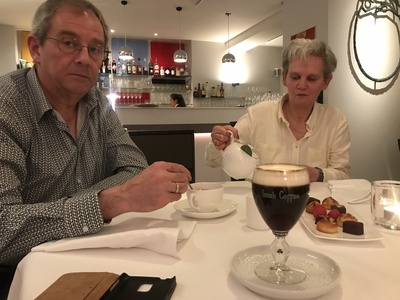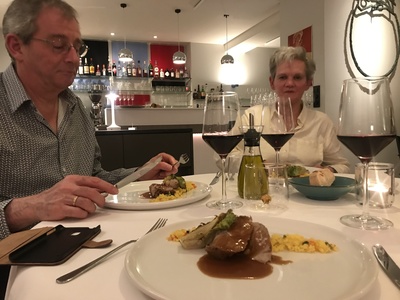 Carola Frensch
at 23 February 2020
Verified
---
Lekker gegeten.
Geert Maes
at 17 February 2020
Verified
---
lekker gezellig
Philippe Claes
at 17 February 2020
Verified
---
Zeer lekker en verfijnd gegeten in een bijzonder aangenaam kader. Een dikke aanrader ! Wij gaan zeker nog terug
Lydia Verstraete
at 16 February 2020
Verified
Cantecroylaan 30 2640 Mortsel
About Restaurant Cavalieri
At Restaurant Cavalieri you can enjoy delicious traditional Italian dishes. The Italian classics are tastefully en beautifully presented. The restaurant is located in the beautiful Cantecroy Castle in Mortsel. Visit Restaurant Cavalieri and let them surprise you at this extraordinary place!
Reserve a table
Reserve a table