Deal

5 course dinner including 3 amuses

€55.00
Located in an authentically built dating from 1647, you will find restaurant Da Costa in Antwerp. In the restaurant, chef David Da Costa wants to take you on a quest for flavors and new combinations.
In the restaurant you can taste everything the chef experiences in his life. This way you can enjoy delicious dishes from, among others, Moroccan and Indonesian cuisine.
If you have not been here yet or just want to enjoy a culinary experience again, do not wait too long before booking, because Da Costa only has 24 seats!
Book now the fantastic 5-course dinner including 3 appetizers, for only € 55.00!
Reserve a table
Reserve a table
Reservable till 20 September 2020
Not in combination with other offers
The price of the deal is per person
Only valid for online reservations through www.diningcity.be
What 128 people say about da Costa
Write a review
---
"Heerlijk eten"
5-gangenmenu was heel lekker. Omwille van mijn lactose-intolerantie had de chef een aangepast dessert gemaakt, de lekkerste sabayon die ik ooit heb gegeten. Het zelfgemaakte kokosijs was super. Mijn vrouw vond haar dessert te zoet, vandaar geen 5 sterren maar 4,5. Elk gerecht was lekker, vaak met verrassende maar steeds goed gebalanceerde smaken.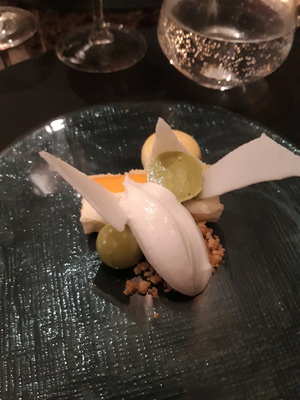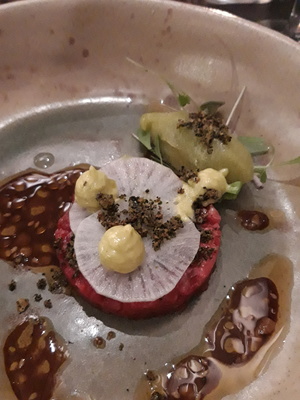 Karel
at 14 March 2020
Verified
---
"Heerlijk gegeten"
Op het eten viel niets aan te merken alles wat top! Het team mist wel een ervaren maître. Bediening was vriendelijk en deed zeker zijn best maar was onvoldoende opgeleid. Als je hier op inzet scoor je nog zoveel beter. Succes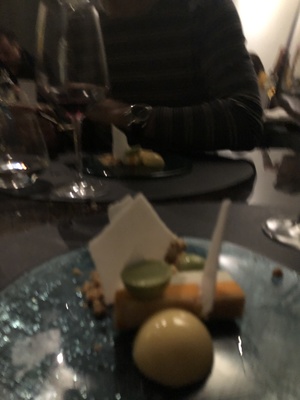 Tina
at 14 March 2020
Verified
---
"Fijn, lekker en vriendelijk !"
Heerlijk gegeten !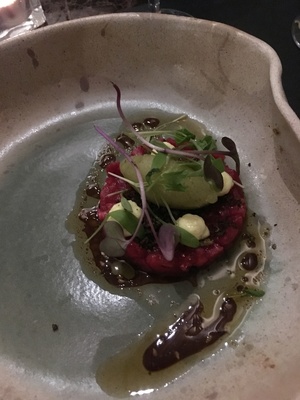 Inge
at 14 March 2020
Verified
---
Een aanrader
Dirk Van Wezemael
at 14 March 2020
Verified
---
Superlekkere hapjes, originele samenstellingen van smaken, mooi gepresenteerd. Heel mooie borden trouwens! De Belgische wijn was ook een - onverwachte - voltreffer. Voor herhaling vatbaar & een aanrader!
Chris Van de Ven
at 13 March 2020
Verified
Mechelsesteenweg 74 1170 Antwerp
About da Costa
Since September 2019 David da Costa, together with his wife, owns a brand new restaurant in Antwerp. From his first job he knew that cooking was really his passion. Started as a help in the kitchen and now his own restaurant. This did not just happen, David has gained experience at the Lindehof**(Nuenen), Pure-C**(Cadzand), Vane Restaurant (Eindhoven), among others.
In his own restaurant, the ambitious couple will take you on a journey to new tastes and combinations. This is how he translates Asian cuisine and his wife's Moroccan Roots are reflected in the menu!
Restaurant da Costa is a pearl that not everyone has discovered yet, book now and enjoy a culinary experience!
Reserve a table
Reserve a table