What 140 people say about Wingerd
Write a review
---
top restaurant, zeer persoonlijke ontvangst
Nathalie
at 19 April 2020
Verified
---
Wij hebben genoten van een zeer fijne lunch.
Leo Van Deun
at 16 March 2020
Verified
---
Super lekker eten, correcte en vriendelijke bediening, dit in een mooi kader.
Julie
at 14 March 2020
Verified
---
Dat het weer over heerlijk was!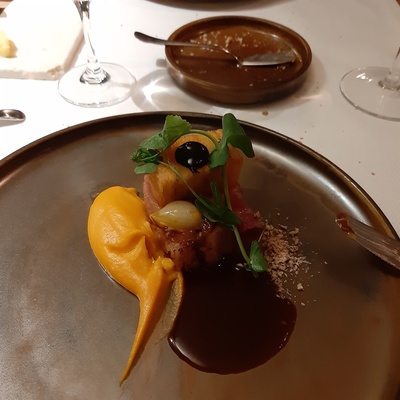 annemie
at 14 March 2020
Verified
---
Beter dan de verwachting, het was super
Wendy Van de Sande
at 14 March 2020
Verified
Vispluk 83 2290 Vorselaar
About Wingerd
When passion becomes inspiration...
In an old Kempen farmhouse you find restaurant Wingerd. Owners Pieter & Jolien learned the tricks of the trade at Hotelschool Ter Duinen.
Chef Pieter is a culinary explorer, he takes you into his world of flavours and products. He creates his own dishes and brings flavours together, sometimes daring but always in balance. This chef is committed to seasonal and regional products. With these surprising combinations, Jolien makes it a point of honor to serve the perfect drinks. In short, a wonderful place where you can taste the passion.
Jolien & Pieter are looking forward to taking you on a culinary journey with a sensation of flavors!
Reserve a table
Reserve a table