Floris Restaurant
3-gangen Gault&Millau menu
Deal

3-gangen Gault&Millau menu

€ 38,-
Restaurant Floris Restaurant is trotse bezitter van 14.5 Gault&Millau punten en behoort daarmee tot de beste restaurants van België.
Tijdens deze editie van Dining with the Stars serveert Floris Restaurant een fantastisch 3-gangen Gault&Millau menu aan slechts € 38,-. Proef nu dit gastronomische menu en ervaar een unieke culinaire avond of middag.
Heeft u speciale dieetwensen? Op het reserveringsformulier kunnen deze wensen worden aangegeven zodat het restaurant daar rekening mee kan houden.
Reserveer snel en eet de sterren van de hemel tijdens Dining with the Stars!
Let op! Het aantal tafels is beperkt. Online reservering is verplicht.
Reserveer een tafel
Reserveer een tafel
Te reserveren t/m 31 oktober 2020
Niet icm met andere acties
De prijs van de deal is per persoon
Alleen geldig bij online reserveringen van www.diningcity.be
Wat 68 mensen zeggen over Floris Restaurant
Schrijf een review
---
"Zeker voor herhaling vatbaar"
Lekker gegeten. Vriendelijke bediening maar prijs van bijpassende wijn werd niet op voorhand vermeld. Er werd ook niet op voorhand vermeld welke wijnen bijpassend geschonken werden. De witte was een onbekende, redelijk banale, Armeense wijn. Prijs van de wijnen was wel ok.
Martine De Backer
op 18 oktober 2020
Geverifiëerd
---
Heerlijke lunch, maakte zelfs het rotweer zomers!_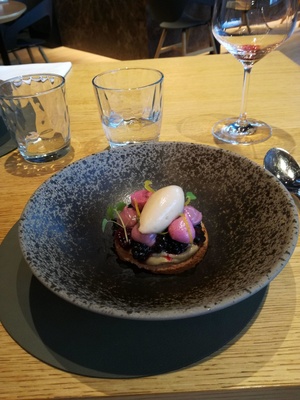 Patrick Dejonghe
op 14 oktober 2020
Geverifiëerd
---
Koele ontvangst,bediening afstandelijk.Lekkere gerechten maar te kleine porties.
Voor deze prijsklasse verwachten wij echt meer.
Hans Landuyt
op 11 oktober 2020
Geverifiëerd
---
Het was echt top, het eten, bediening alles erop en eraan.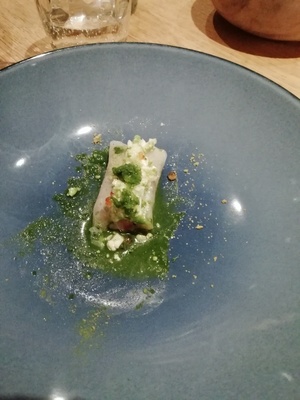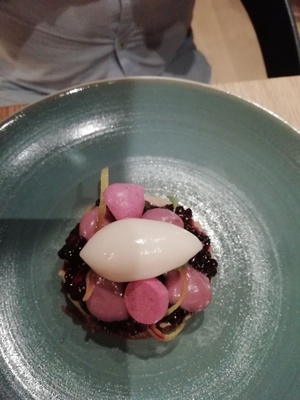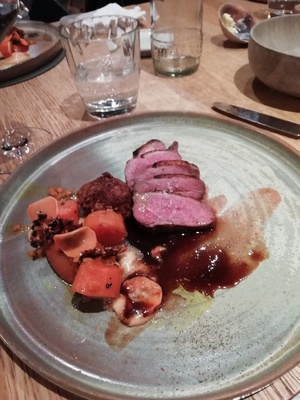 Brigitte
op 11 oktober 2020
---
Super lekker! Uitstekende prijs kwaliteitsverhouding.
Yfmaes
op 10 oktober 2020
Geverifiëerd
Gistelsesteenweg 520 8200 Sint-Andries
Over Floris Restaurant
Geniet bij Floris restaurant van een fijne keuken vlakbij Brugge met lokale topproducten van West-Vlaamse landbouwers en Noordzeevissers.
Floris presenteert een hedendaagse productkeuken volgens de seizoenen en het aanbod van de markt, aangevuld met een wijnkaart samengesteld door Yanick Dehandschutter. Bij mooi weer serveren zij lunch en diner op het gezellig binnenterras.
Reserveer een tafel
Reserveer een tafel