Deal

4 course Gault&Millau menu

€42.50
Restaurant Franco Belge is the proud owner of 14 Gault&Millau points and is therefore one of the best restaurants in Belgium.
During this edition of Dining with the Stars, Franco Belge serves a fantastic 4 course Gault&Millau menu for only €42.50. Taste this gastronomic menu and experience a unique culinary afternoon or evening.
Are there any dietary requirements? Please mention this on the reservation form so the restaurant can take this into account.
Book now and enjoy a lovely night out during Dining with the Stars.
Please note. Seats are limited. Online reservations are mandatory.
Reserve a table
Reserve a table
Reservable till 31 October 2020
Not in combination with other offers
The price of the deal is per person
Only valid for online reservations through www.diningcity.be
What 55 people say about Franco Belge
Write a review
---
"Subliem"
Subliem, top van begin tot einde!
Agna Cockaert
at 17 October 2020
Verified
---
Schitterend! Heerlijke en leuke avond gehad.
Steven
at 17 October 2020
Verified
---
PERFECT
Ines Stubbe
at 17 October 2020
Verified
---
Super
Flor Kerkhof
at 17 October 2020
Verified
---
"Subliem "
Tot in de puntjes. Alles was top. Niet meer hoeven te herhalen dat ik zwanger was. Ze wisten het nog en hielden hizr rekening mee. Super gewoon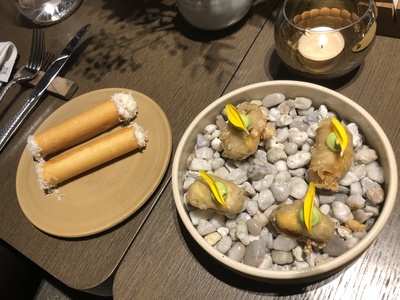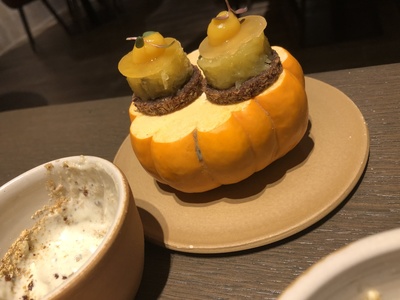 Wendy Vankemmel
at 17 October 2020
Verified
Langestraat 109 8000 Bruges
About Franco Belge
When you visit Restaurant Franco Belge, you already know what to expect: traditional French-Belgian cuisine with a contemporary twist. To keep things exciting, the chefs occasionally take a trip to other (international) cuisines.
Dries Cracco and Thomas Puype are young, talented and full of enthusiasm. Their shared passion for the profession and their love for refined cuisine creates a strong bond between the chefs.
The restaurant's interior is unique. It radiates the authenticity of Old Bruges with a tasteful and trendy austerity.
Reserve a table
Reserve a table