Deal

Amazing 4 course Michelin lunch

€67.50
Restaurant Vrijmoed** is located in the heart of the lively city of Ghent. Chef Michaël Vrijmoed cooks here with contemporary cuisine, which is bursting with dynamism, its own signature and honest flavors.
Maître and sommelier Benjamin De Buck and his team provide enthusiasm, swing and a deliciously filled glass.
Be completely pampered during the delicious 4-course Michelin lunch menu, now for only € 67.50.
Reserve a table
Reserve a table
Reservable till 20 September 2020
Not in combination with other offers
The price of the deal is per person
Only valid for online reservations through www.diningcity.be
What 42 people say about Vrijmoed**
Write a review
---
"Culinair genieten"
Genieten met de grote G, voor herhaling vatbaar!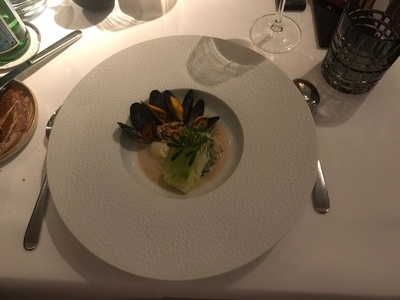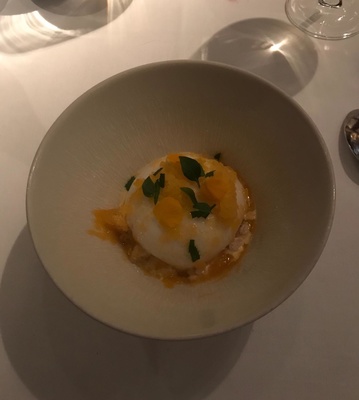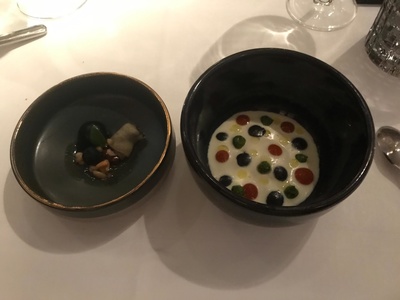 Jan uit Antwerpen
at 01 August 2020
Verified
---
Alleen maar superlatieven : ongelooflijk lekker gegeten, zalige combinaties, porties net groot genoeg, heel lekkere wijn, heel vriendelijk personeel. Voor herhaling vatbaar! Een aanrader!
Lieve Meuleman
at 23 July 2020
Verified
---
Een fantastische ervaring! Culinaire hoogstand!!!
L. V.H.
at 23 July 2020
Verified
---
Top ervaring!
Steven Anaf
at 14 March 2020
Verified
---
Was heerlijk, heel vriendelijke ontvangst en bediening , kortom een aanrader
els
at 14 March 2020
Verified
Vlaanderenstraat 22 9000 Ghent
About Vrijmoed**
At restaurant Vrijmoed **chef Michaël Vrijmoed has created for himself and his staff a second home. Michaël vrijmoed can be described as a chef from the new generation. In his restaurant situated in the centre of the lively city of Ghent, he offers a contemporary cuisine bursting with dynamism, his own signature and pure flavours. A young, driven and talented team supports him!
Vrijmoed is not your everyday eatery. But it is a place where he creates tastes and shapes based on his experiences, notes, individual thoughts and conversations with employees and customers. With new dishes or improved versions. Here a calmly driven Michaël is working on a repertoire of today and tomorrow. While maître and sommelier Benjamin De Buck and his team create an atmosphere of enthusiasm and provide a fascinating filled glass.
Reserve a table
Reserve a table