What 277 people say about Kasteel Eyckholt
Write a review
---
Echt de moeite waar om rustig en lekker te eten in een leuke sfeer van een mooi bedrijf met goed opgeleid personeel
edwin liebregts
at 24 February 2020
Verified
---
Het eten was weer heerlijk, al mocht het soms wel warmer opgediend worden. Voorheen was de service top en voelden we ons echt 'gast'. Nu viel dit zwaar tegen en moesten we lang wachten om bv een glas wijn te kunnen bestellen. Niet meer ons toprestaurant.😒
John Claessens
at 23 February 2020
Verified
---
"Aangename verrassing"
Heerlijk eten en aardige bediening waar niets teveel voor is. 👌
M Merken
at 22 February 2020
Verified
---
great atmosphere and high quality food. Staff are very friendly and professional and the service was just great. highly recommended!
Babak Hosseinkhani
at 22 February 2020
Verified
---
"Fantastisch!"
Eten was heerlijk. We hadden het verrassings menu. Bediening uiterst vriendelijk.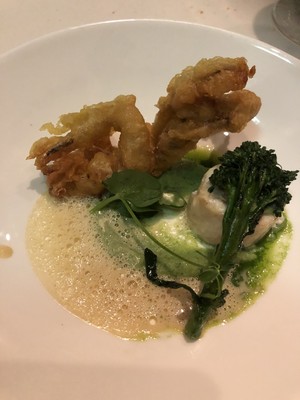 Mirjam Paul
at 16 February 2020
Verified
Eyckholtstraat 13 6116 BR Roosteren
About Kasteel Eyckholt
Kasteel Eyckholt is a charming castle with an excellent restaurant, located in Limburg. At restaurant Kasteel Eyckholt you can taste the passion for an honest kitchen, where fresh products from the region are used as much as possible. In addition, the menu has a good balance between fish, meat and vegetarian dishes.
The hospitable team is always ready to give you a great afternoon or evening. The excellent location, stylish appearance and refined kitchen make Kasteel Eyckholt the place for a culinary night out!
Reserve a table
Reserve a table