What 740 people say about Lijsterbes
Write a review
---
Dineren of lunchen op niveau in een ongedwongen sfeer.
DB
at 24 March 2020
Verified
---
Lekker, meer dan voldoende en zeer goede service.
Gwen Kuylen
at 14 March 2020
Verified
---
Een aanrader !
Kris Vanderstraeten
at 09 March 2020
Verified
---
"Culinaire verwennerij"
Aangename kader. Smaakvolle spijzen met een fijne wijn begeleiding.
Raphaël De Smet
at 09 March 2020
Verified
---
"OPNIEUW SUPER"
Opnieuw was het bezoek aan de Lijsterbes super. Ontvangst, sfeer, eten ..... alles was perfect.
Ik kan dit restaurant alleen maar aanraden.
De chef heeft steeds aandacht voor iedereen en maakt tijd voor een babbel.
We hebben een super 5 gangen menu gehad en we kunnen enkel uitkijken naar een volgende keer.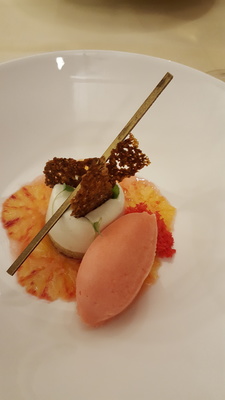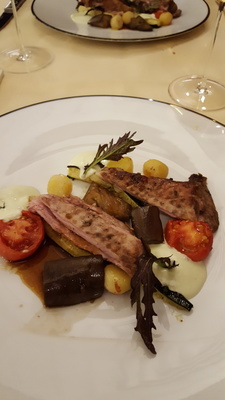 Erna Kindermans
at 09 March 2020
Verified
Donklaan 155 9290 Berlare
About Lijsterbes
At Restaurant Lijsterbes in Berlare they do their utmost best every day to seduce the guests, but with natural products prepared with the necessary creativity. Sorbus aucuparia is the scientific name of the Rowan tree. Sorbus is Latin for fruit, while aucuporb means bird catch. The Romans used the orange berries from this tree as bait.
But there's more. De Lijsterbes is an inspiring meeting place where you can taste culinary dishes and meet interesting people. It is an experience in which healthy, tasty food forms the binder of social contact: the starting point of an open-minded food sharing community.
Reserve a table
Reserve a table