What 2045 people say about Restaurant Sel Gris*
Write a review
---
Heel verzorgde, super maaltijd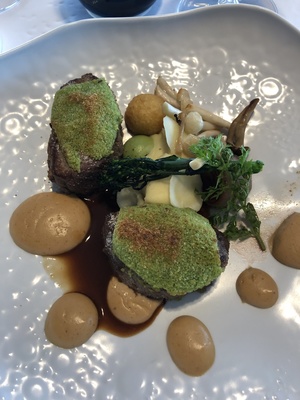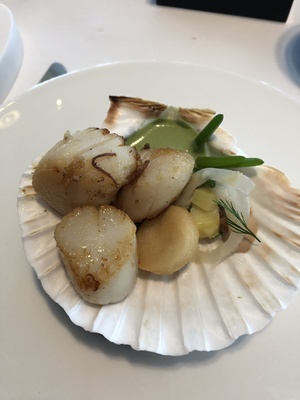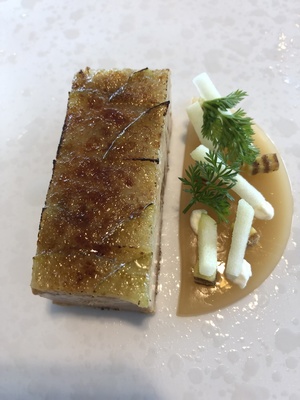 Marie-Jeanne De Swaef
at 17 March 2020
Verified
---
"Super lekker"
Lekker eten wat je thuis zelf niet kan maken.
wandels peter
at 17 March 2020
Verified
---
"Uitgesteld door Corona maar niet afgezegd.."
Tengevolge het wereldwijde Corona virus zijn ALLE restaurants in Belgie sedert vrijdagavond gesloten & NO GO ZONE (duidelijk 3 weken te laat )
En mi. normaliter ook in Nederland gesloten ?
DUS @Stay beter at HOME!!
Onze reservering is jammer genoeg even uitgesteld ( tot einde Mei ? ) maar zeker niet verloren!
Grts,
rik
Rik
at 15 March 2020
Verified
---
Uitstekend restaurant, alles erop en eraan een aanrader, we gaan zeker terug.
BART VANDEN BERGHE
at 15 March 2020
Verified
---
Top
georges coessens
at 14 March 2020
Verified
Zeedijk 314 8301 Duinbergen
About Restaurant Sel Gris*
Restaurant Sel Gris * is located at the back of the Zeedijk van Duinbergen, not far from the last bit of dunes. From the restaurant you look out over the beach and the sea. The contemporary sleek design is sober and yet luxurious, and executed in various shades of gray. At Sel Gris, everything starts with love and passion, where an honest kitchen is chosen. A contemporary variant of grandmother's kitchen, with a lot of taste and yet a light feeling. You see what you eat and enjoy with all the senses.
Simplicity graces the dishes at Sel Gris.
During Restaurant Week, tables of more than 6 people have the option of dining at the Chef's Table. Please indicate this when booking, then you will be informed by the restaurant whether this is possible.
Reserve a table
Reserve a table